Thurs 7 - Sun 10th, May 2020
(Bank Holiday Fri)


'I like my bike'
- Dylan Thomas
A retreat for cyclists & soigneurs
GFF by day
Breakfast ready for you
Paced group rides through rolling hills and winding valleys.
Hill climb & TT challenges
Hill top Coffee/beer stops
Big lunches at the Pizzatipi
River dips
Wood fired sauna waiting for your return

GFF by night
Hearty suppers
A cycle exhibition
SpiritCymru Launch
Stories from the road
fforest (desert) island discs
Wales' smallest (and best) pub
Thursday
Arrival
Welcome talk
Warm up ride or Rollapulluza
Supper
fforest discs at the pub

Friday am
Breakfast
Group rides
Coffee stop
Hill climb challenge
Lunch at the Pizzatipi
Group rides

Friday afternoon
River dip & sauna
Design exhibition
SpiritCymru launch
Supper
Film showing
fforest discs
Saturday afternoon
Breakfast
Group rides
SC coffee stop
TT challenge
SC Lunch at the ??
Group rides
Beer stop
Saturday afternoon
River dip & sauna
Bike exhibition
Supper
Film showing
fforest discs
Sunday
BBQ brunch
Goodbye talk
Checkout
Group rides
Showers
Departures

Ticket includes -
Camping pitch.

fforest accomodation upgrades available

Breakfast, lunch & supper from Thurs night - Sun morning!!!

Entry to all rides, exhibitions, talks, saunas… everything.

Tea & coffee stops

Bike safe, workshop & washing facilities
Ticket doesn't include -
Booze - You're on your own their partner.

Massages, available on sign-up

Travel to and from fforest
Soigneurs -
Dictionary translation - 'a person who gives training, massage, and other assistance to a team, especially during a race.'
Our translation - 'your special people. Friends, parents, partners, kids, families, groupies & dogs.'
fforest is also the ideal place to relax and do nothing.
We've aimed this event at cyclists but bring your families.
We'll be holding spin classes, yoga, sauna sessions, pump track building during the day and encouraging them to meet us for lunch.
Tickets are at a small discount.
Cyclists -
Catering: Thursday Supper - Sunday brunch
Tea & Coffee stops
Full schedule of rides & events
£xxx

Soigneurs -
Shared accommodation with cyclist
Catering: Thursday Supper - Sunday brunch
Welcome to join any on site events in schedule
Yoga, spin classes etc £tba
£XXX

Kids (0-16yrs) -
Shared accommodation with cyclist
Catering: Thursday Supper - Sunday brunch
Welcome to join any on site events in schedule
Pump track building
£XXX
Accommodation
Every aspect of your good night's sleep has been thought of at fforest.
All accommodation has their own private, decked area with outdoor seating & kitchen. All of the basics are provided to rustle-up simple meals. We've thought hard about the furnishings, using ethically sourced materials and local products which blend function with form. We hope you agree; we've tried to think of everything.
Guests staying in fforest accommodation have access to the cedar wood, farmyard & woodland shower block as well as the 'Beauty Barn' with sockets, mirrors & dressing tables.

Have a look through our range of accommodation to decide which is best for you.
We've designed the Garden Shacs to provide simple, characterful accommodation with flexibility for families, friend & couples.

They are in an idyllic setting in the farmyard area overlooking the raised bed gardens.

Sleeps up to 6
£XXX
Lots of guests who come and stay with us do so in extended family groups or with close friends.
Our Hill Shacs are ideal with two families with two sleeping cabins and a covered, outdoor central kitchen area, Mums and Dads end up together having a glass of wine on the deck whilst the kids rattle around in the field in front.

Sleeps up to 8 guests
£XXX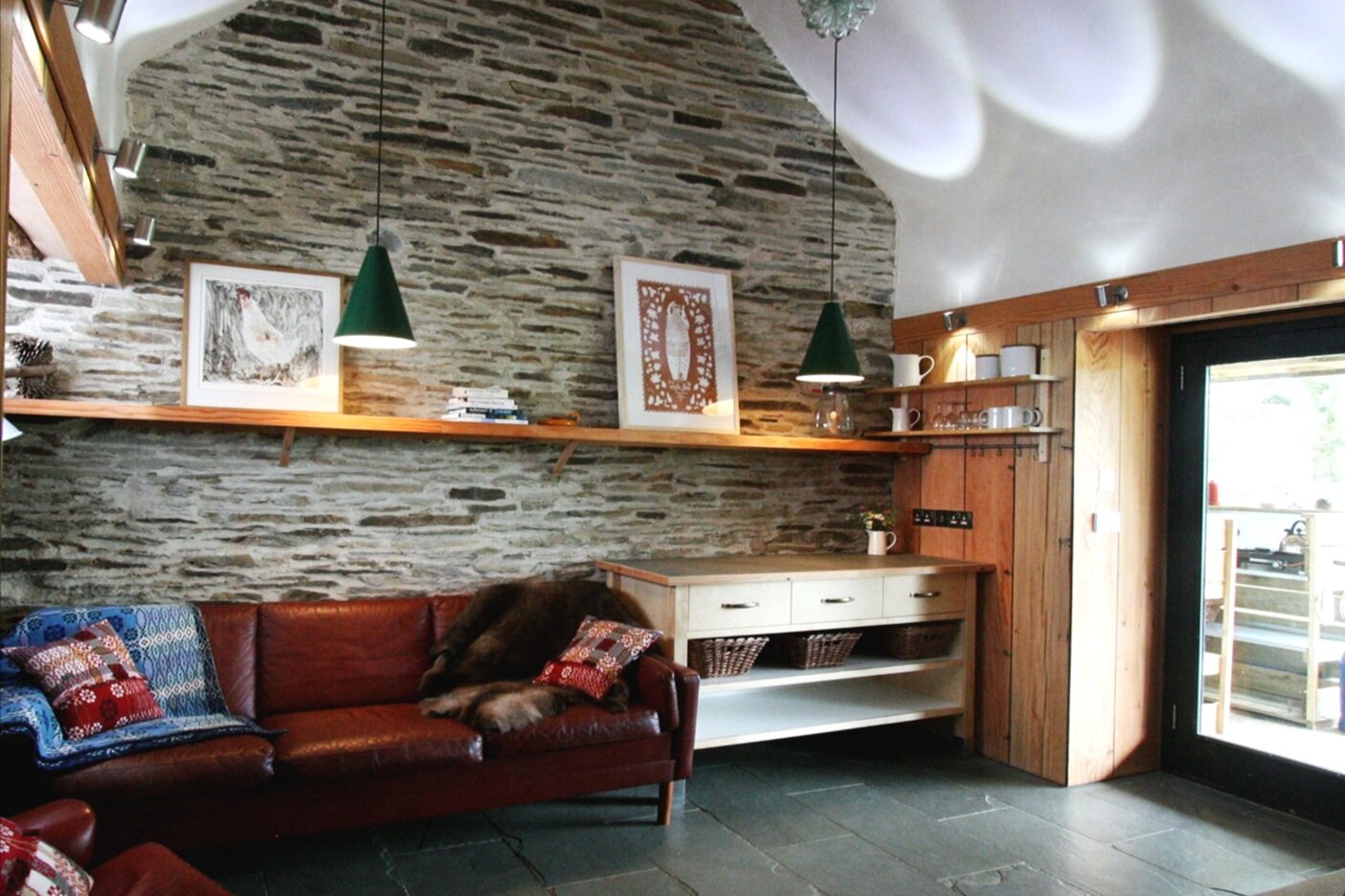 Simplicity, luxury, beauty. But still outdoor living.

Bwthyn Crogloft is the Welsh name for a traditional type of crofter's cottage.
Our take on this traditional form are the crog lofts. Each of the four cottages can accommodate up to four adults or a family of four and combines the fforest outdoor experience with the comforts of a boutique hotel.
Sleeps 4
£XXX
The onsen domes are part of our new accommodation for 2019. They take year-round comfort and engagement with the outdoors to a new level.
Everyone loves our domes - the solid wood floors, wood-burning stoves, bespoke furnishings and beautiful countryside views from the giant bay window. Now we have added more with a private indoor shower & WC, dining area, fridge and power sockets

The outside is where the magic really happens as they each have a Japanese style outdoor bathroom complete with shower, basin and sunken, cast concrete Oforu soaking tub for two.
Sleeps 2
£XXX
The dome, made famous at fforest, with its solid wood floor, wood-burning stove, bespoke furnishings and the view from that giant bay window.
Our Domes each have their own individual surroundings in either a field or woodland setting with the showers/WCs a short walk away.
They have a king size bed, two futon camp beds and are set on their own decked area with an equipped camp kitchen & seating area.
Sleeps up to 4
£XXX
The Kata cabins at fforest farm are located along the field boundaries tucked into the trees, bushes and wildflowers. Each Kata deck has plenty of room for lounging and offers uninterrupted views of the landscape, with plenty of space out front for children to run around in safety.

It's our own design - a bespoke solid frame; a gas stove and overhead light dome, making it lighter, brighter and warmer, when it's needed.

Sleeps up to 5 guests
£XXX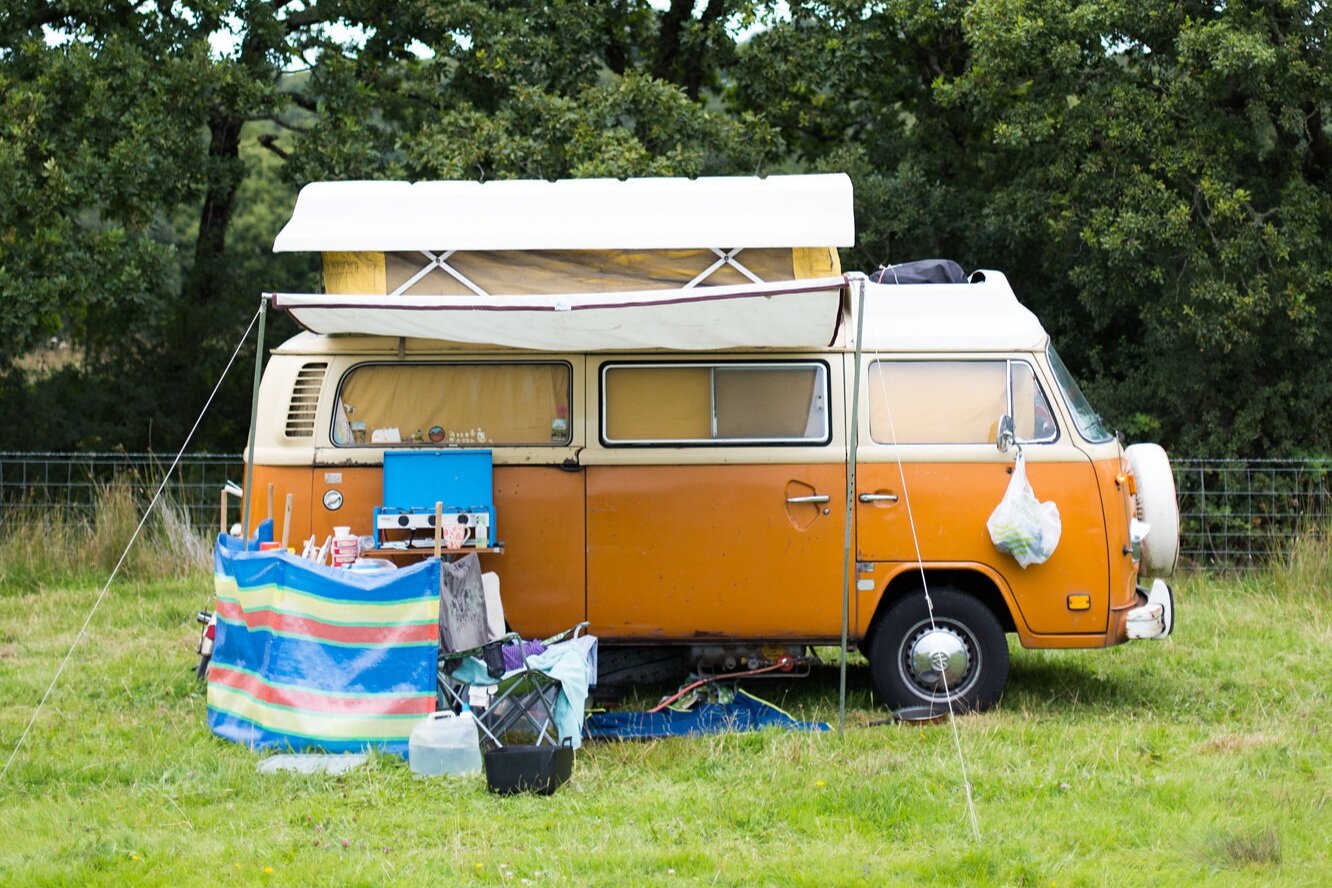 5x8m pitch
No hook-ups

£XXX
Rides, roads & views
We've worked with walkers, cyclists, and a wide community to design inspiring routes between the churches taking in the best that the local area has to offer.
Food & drink
We take pride in our food. We grow our own salads, greens and tomatoes. We are blessed with fantastic meat, seafood and vegetables on our doorstep. That makes it easy to keep it simple, seasonal, local, delicious. We have our own cooks. Everything is freshly prepared. Whenever we can, we cook outdoors: clay oven, wood-smoker, barbecue, spit roast.
You'll be catered for from Friday nights arrival right through to Sunday brunch.

Unfortuntely you'll have to pay for your own drinks ;)
Accommodation & facilities
Camping comes with every ticket but if you would like to upgrade we have plenty of options.

Lord of the manor or simple luxury. We have a Georgian farmhouse, crogloft cottages and a range of highly comfortable tented and cabin accommodation, all beautifully designed and built by us.